Get the clients your business deserves
It all starts with finding more clients – and we can help.
Our main thing is helping service-oriented businesses get and keep clients.
If you're looking to generate more customer leads, and book more appointments and jobs, then keep reading because we can help you achieve your goals.
Our strength is in crafting visually appealing and user-friendly websites, improving your online reach, and helping clients find you quickly and easily.
Rather than boasting about our accomplishments, we'd like to offer you some valuable advice right away. Consider these three questions if you're currently advertising online, or plan to do so in the future.
🔻 #1 – Which platform attracts more clients?
Don't blindly follow the trends.
If you're running a service business and looking to attract more customers, there are a few advertising platforms that might work well for you.
First up, we have Google Ads. This platform is a great option as it allows you to target customers who are actively searching for your services online by bidding on specific keywords related to your business.
Next, we've got Facebook Ads. With this platform, you can reach potential customers based on their interests, behaviour, and demographic info. This lets you create ads that show off your services to people who are most likely to be interested.
Lastly, there's LinkedIn Ads. If your service-oriented business caters to other businesses or professionals, LinkedIn Ads might be perfect for you. You can target users based on their job titles, industry, and company size, among other criteria.
Ultimately, the most effective advertising platform for your service-oriented business will depend on your specific marketing goals, target audience, and budget. It's important to research and analyze different options to determine the best fit for your business.
👉 Click here to contact us and discuss your best options today!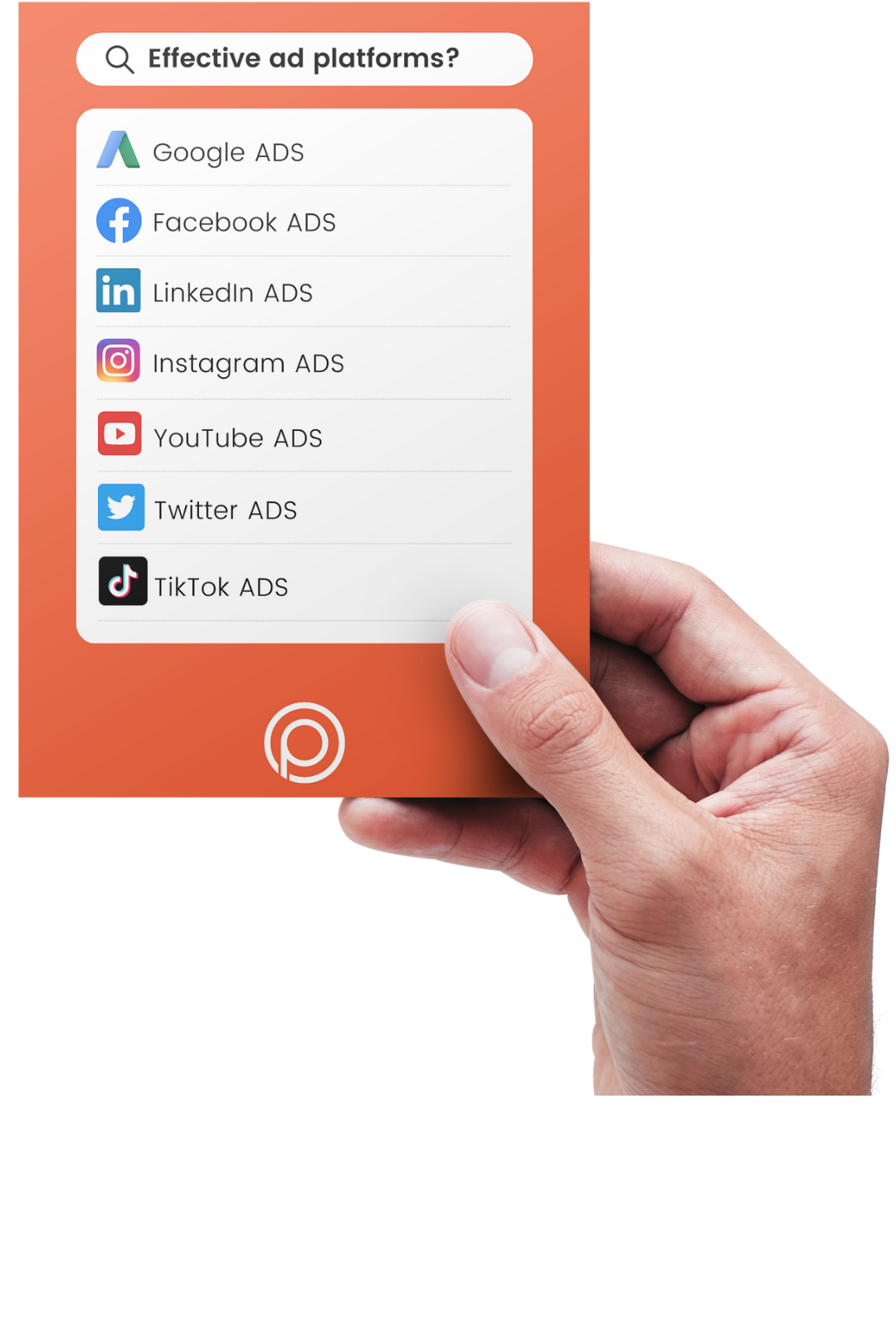 🔻 #2 – How much should you consider to invest and why?
It's not a simple answer, as it depends on several factors. However, focusing only on the cost is not enough. The immense potential for additional business value that online advertising can bring is equally important to consider.
Imagine the potential growth your business could achieve by acquiring 10, 20, or even 50 new clients every month through online advertising! To make that a reality, allocating a portion of the potential additional business value towards advertising can be beneficial.
Here's the deal – when it comes to online advertising, a good rule of thumb is to invest between 10-30% of the expected extra business value. Let's say you reckon you'll make an extra $300,000 a year by bringing in new customers. In that case, you might wanna consider dropping somewhere between $30,000 to $90,000 on your online ads.
🔻 #3 – What is the potential number of new customer leads that you can acquire?
Understanding your market can make all the difference when it comes to reaching new customers. That's why we offer a unique service that lets you see how many potential clients you can reach for your services on a daily, monthly, or yearly basis.
Contact us today and we'll give you the inside scoop on your potential customer reach. We'll help you figure out the best ways to grow your business and connect with more customers than ever before.
What our clients are saying?
I was referred to Max and his company Online Prospects by a really close friend. Since working together, we've noticed a huge increase in the number of new enquiries we receive each day. As of today, we are getting on average around 160 new customer leads each month compared to only 40-50 before we started to work with Online Prospects. Max and his team are very professional and knowledgeable. The only small regret I have is that we did not start working with them earlier.
I knew that a lot of people would want services that I provide, but nobody would know that I was here, other than the clients I dealt with before.
I needed some advice and some directions regarding online marketing. I've been very pleased with your approach and your ability to do what you do. I've been looking for help, and you provided it. I would refer you to anyone I could.
We've been working with Max and Online Prospects for the last six years now, and we've found that their service is excellent, and I highly recommend you talk to Max. They can help your company. I know they can and because they've helped us for so long.
I'm blown away. There's a whole lot of stuff about online marketing that I did not know that I now know, and it's been very enlightening. We've already worked on some strategies that I think will help me, so I highly recommend you get in touch with Online Prospects if you are looking for more clients