Google ADS management from $85 per week
Why invest in Google ADS?
A: Your ads can appear on Google at the very moment someone is looking for your products or services.
Google is arguably the most popular search engine globally, and advertising your business brand and services to people who search on Google is one of the most rewarding marketing strategies you can implement.
The stats from companies like (WebFX) also support the high level of engagement from customers who are using Google ADS to find a local business.
People who click on your ad are 50% more likely to buy the product or use the advertised service.
Google Ads boosts your overall brand awareness by 80%
90% of consumers acknowledge that Google Ads (formerly Adwords) influences their purchasing decisions
What does it mean for you?
Advertising your business using Google ADs (formerly Adwords) can dramatically increase the number of customers and sales you receive.
One of the best qualities of Google ADS advertising is a quick setup.
You can literally start generating new customer leads and sales within days after your Google Ads campaign becomes active.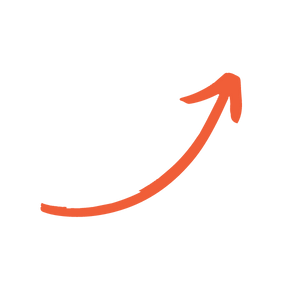 How much does it cost to run Google ADS campaign?

The cost of running your Google ADS campaign will depend on two components:
1st – The budget you are willing to spend on your clicks (websites visits). You can choose any budget you like, and we will recommend the most appropriate budget based on your needs and capabilities. 
2nd – Campaign management fee. The campaign management fee depends on several factors and is quoted separately after our conversation.
How effective can it be to generate new clients?
Some businesses earn up to $8.00 for every $1 they spend (as per study by Economic Impact).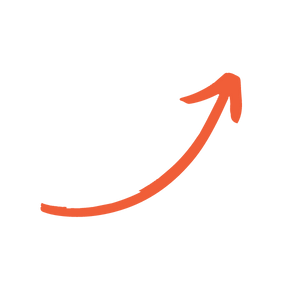 Why hire us to run your Google ADs account?
 A: The simple answer is, we can make you more profit from Google ADS.

Google ADS is a competitive place where you bid against others for the attention of potential buyers. To win against other businesses, you have to know how to set up your campaigns.
We have over 14 years of hands-on experience with Google ADs, which gives us the knowledge of which keywords to choose, how to write the text ads to stand out from the crowd and how to get the top quality score for your keywords to pay less for clicks.
What is essential to understand is the success of your Google Ads campaign depends more on your website quality (content, offers, conversion-friendly design) rather than Google account setup.
Customers make their decisions based on what they see and read on your website, and Google ADS job is just to get them there.
So when we work with our clients, we are not just managing their Google Ads accounts. We improve websites to increase sales and business enquiries.
We can provide you with an estimate of new clients acquisition from the get-go. So even before you start running Google ADS, we can give you an accurate estimate regarding how much each new client will cost.
We can select the keywords to target with the highest return on investment for your budget.
Talk to us today to see if we can help. The first consultation is FREE.
What our clients are saying?
Review from Jonathan Lockley – Bestfloorsanding.com.au
I was referred to Max and his company Online Prospects by a really close friend.
Since working together we've noticed a huge increase in the number of new enquiries we receive each day. As of today, we are getting on average160 new customer leads each month compared to only 40-50 before we started working with Online Prospects. 
Review from Peter Jones – PeterJonesConveyancing.com.au
 I knew that a lot of people would want services that I provide, but nobody would know that I was here, other than the clients I dealt with before.
I needed some advice and some directions regarding online marketing. I've been very pleased with your approach and your ability to do what you do. I've been looking for help, and you provided it. I would refer you to anyone I could.
Review from Ben Coates – ExcellentPainter.com.au
We've been working with Max and the Online Prospects for the last six years now, and we've found that their service is great for our business, and I highly recommend you talk to Max. They can help your company.
I know they can and because they've helped us for so long.
How to pay less for clicks and win more clients?
 A: Focus on high QS. (Quality Score)
Google wants to make sure people receive relevant results when they search online.
For this purpose, they created a system to identify the relevancy between your targeted keywords and your website landing pages (pages where your visitors go after clicking on your Ad).
This system rewards advertisers who provide relevant and valuable content by assigning a high QS-quality score to the targeted keywords.
Advertisers with high-quality scores pay less for clicks, and their ADs positions are more prominent.
All your targeted keywords must have a high QS to reduce your cost per click (aka website visit).
Ideally, you should have 10 out of 10 for all keywords. However, if you have seven and above, it is also considered a reasonably optimized account.
Would you mind watching the video to learn the tips that will help you improve QS, or contact us if you need professional help with your Google ADS advertising?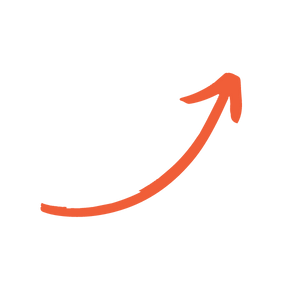 How to convert more visitors into real paying clients?
Advertisers tend to forget that prospects make decisions from the website and not from text ADs. 
The purpose of your text AD is to win the attention, nothing else.
It's your website content, including design, special offers, and excellent sales copy, that will determine whether your visitor will deal with you or not.
Don't try to save money on professional copywriters.
Professional copywriters know how to write content for your website to engage your prospects and focus on business inquiries and sales.
Remember, if your website content is poorly written or too general, you will lose the conversions, which means your return on investment from Google ADS will suffer.
Talk to us today to see if we can help. We specialize in conversion optimization for our client's websites.