Professional SEO for your website from just
$395 per month
A: People search online before they buy.
A recent study conducted by BrightLocal Ltd shows that close to 91% of consumers used the internet to find a local business in the last year.
The research from Google indicated that close to 67% of people use their smartphone in their "I-want-to-buy-moment".
68% of online experiences begin with a search engine.
75% of people never scroll past the first page of search engines.
What does it mean for you?
It means that SEO (Search Engine Optimisation) is not just a nice addition to your business marketing – it's a must if you want to stay competitive in your industry. The number of people who are searching for services and products online is growing every year.
SEO influences almost every aspect of your marketing, from boosting web traffic and visibility to building your brand and generating high-quality leads.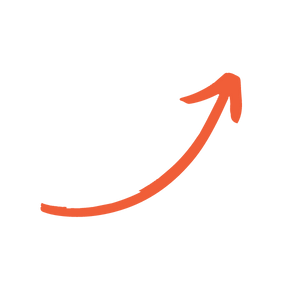 How long does SEO take, to start generating clients?
A: On average, it takes 3-6 Months for a business to generate new clients from SEO campaigns.
SEO is not the fastest way to acquire new clients, but it's undoubtedly one of the most cost-efficient. YES, SEO can bring you more clients with the highest ROI (return on investment).
When your website ranks high in organic search results, your website clicks, aka visits, are FREE, practically giving your business FREE customer traffic.
Why SEO takes time?
Apart from the competition aspect, Google has to ensure your website provides relevant information for its users. Besides, your website should be live for a minimum of 6 months, as such fact sends a strong signal that you are running a stable and reliable business. Please watch the video to learn more.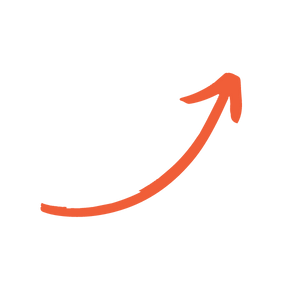 Onboarding process & pricing
We don't believe in the "one price fits all" pricing strategy. So we have developed an individual onboarding process with custom quotations for our new SEO clients.
Why do we provide custom SEO quotes?
Some industries are more competitive than others. Your business website is also unique, and this means the amount of work required for SEO will vary.
First, we will discuss which products and services you want to promote using SEO and which geographical locations you want to target.
Once we have all information we need from you, we will prepare a custom NO-OBLIGATION QUOTE based on your industry and your current website condition.
We will also advise you about how long it might take to acquire new clients for your business and why.
Would you please watch the video to learn more about our SEO onboarding process?
What our clients are saying?
Review from Jonathan Lockley – Bestfloorsanding.com.au
I was referred to Max and his company Online Prospects by a really close friend.
Since working together we've noticed a huge increase in the number of new enquiries we receive each day. As of today, we are getting on average160 new customer leads each month compared to only 40-50 before we started working with Online Prospects. 
Review from Peter Jones – PeterJonesConveyancing.com.au
 I knew that a lot of people would want services that I provide, but nobody would know that I was here, other than the clients I dealt with before.
I needed some advice and some directions regarding online marketing. I've been very pleased with your approach and your ability to do what you do. I've been looking for help, and you provided it. I would refer you to anyone I could.
Review from Ben Coates – ExcellentPainter.com.au
We've been working with Max and the Online Prospects for the last six years now, and we've found that their service is great for our business, and I highly recommend you talk to Max. They can help your company.
I know they can and because they've helped us for so long.
The #1 Reason: We don't lie to win more clients.

This reason may seem strange to you, but let me explain.
Unfortunately, the SEO industry is full of false promises and scammers taking advantage of customers lack of technical knowledge.
Thousands of spam marketing emails are delivered each day, offering you the 1st page of Google search results in record time.
People are promising to work for FREE, get results in 90 days, and god knows what else.
It's worth the time to choose wisely.
We highly encourage you to take time when you are choosing your SEO provider. Learn the basics yourself, read guidelines on Google knowledge base, and check the references.
Choosing the right SEO partner to work with can really skyrocket your business, and picking the wrong one may, unfortunately, close it.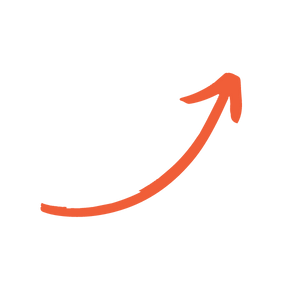 How much should you expect to pay for a profitable SEO campaign?
Avoid cheap SEO offers by all means.
The biggest mistake you can make is to choose your SEO provider based on the cheapest offer.
I know it may seem hard to understand, especially if you are unfamiliar with the SEO process. But let me give you an example.
If someone offers you to build a house in your area for a thousand dollars, would you believe it's possible? No, of course!
Why? The answer is clear to you because you know more or less how the building process works. You know that there are many people involved and building materials cost a lot and so on.
In many cases, people who select the cheapest SEO providers have no clue how the SEO process works, resulting in wasted money, time, and even business closure.
The fact is you can not get rid of companies trying to take advantage of people's lack of technical knowledge.
But you can learn the SEO basics so you can choose your SEO provider wisely.
Would you please get yourself familiar with this Google SEO Starter Guide?
So, what would be the fair price to expect for SEO
Your final quote will depend on a few factors.
The competition for the keywords you want to be found for is one of them, but also your current website quality in terms of content, website speed, and the content management system you use.
The minimum price you should expect for a professional SEO service is around $500 per month.
However, the service cost can be much higher, and generally, it depends on how many keywords you want to target.
It is also worth mentioning that once your ranking positions are high, you can reduce the number of hours from your SEO provider and still maintain your high rankings.
Click here if you want to ask ANY QUESTIONS about SEO.