7 things to look for in a great Brisbane Digital Agency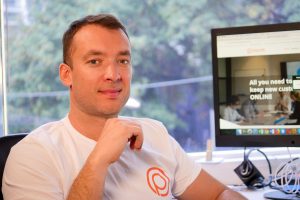 This article is a must-read if you are seriously looking for Digital Agency In Brisbane.
At Online Prospects, we have come to know plenty of reasons why people don't trust digital agencies—through the clients who turn to us after having bad experiences elsewhere.
Before they come to us to rectify their online presence and marketing, many of our clients had been burned by their dealings with digital agencies.
They may have been harassed by pushy salespeople until they signed up, then ignored once the sale is made.
They may have signed up for services such as search engine optimisation (SEO), paid search engine marketing (SEM), email marketing campaigns, web design, but didn't get good results.
And often—because they didn't get the desired results—they may have become doubtful if these marketing processes even work.
Perhaps this also happened to you. Maybe you were promised cheap services with too-good-to-be-true results in record time just to get you on board. And this invariably wasted your time and disappointed. But what you really needed is help with your online presence and marketing to get visibility and conversions—something you found difficult to achieve or to find the time for on your own.
There are a few reasons you may have had a bad experience with your previous digital marketing agency:
Lack of capability – in this instance, your service providers may have had a basic understanding of the concepts but just don't have the technical skills and up-to-date knowledge to carry out what they promise. The practice of online marketing is ever-changing and anyone who doesn't constantly develop their skill-set leaves both themselves and their clients behind.
Lack of time – this can be just sheer laziness. When an agency does have capability and knowledge but doesn't put in the time and effort to implement these properly (and it does take time and effort!) then the service is incomplete. And the results aren't there. If you got lured in with a cheap price for the services, your previous agency probably had no budget to do anything beyond the bare minimum. If that. And by not putting in the time, they were wasted your time too.
Lack of proper communication – perhaps your previous agency didn't look individually at your business, its context and your budget but sold you on a generic version without explaining how everything works together. On first meeting, some digital marketing agencies focus solely on making a sale, creating a lot of hype but not empowering you with knowledge, explaining their processes or managing expectations correctly.
All this likely caused you stress. Even if the service was not expensive, you would have wasted the time it could have taken to improve the bottom line of your business. And you would have been frustrated from dealing with the situation and extracting yourself from it.
Watch out for these red flags before signing up with any Brisbane Digital Marketing Agency
It is possible to go some way towards protecting yourself from a bad experience before you sign on the dotted line. Think twice if you see any of these signs before proceeding.
High-pressure sales techniques, harassment and 'too good to be true' claims. Some people will say virtually anything just to get your business. They are often the ones who are more interested in retaining their customers than actually helping them. And frequently deliver almost nothing. Get a sense of what it's like to talk with them. Does it feel collaborative, or do you just feel 'sold to'?
Don't take the time to get to know your business or give insights. There might be an initial free consultation. But if this is more about selling you the service rather than finding out more about your business and delivering valuable information specific to you… then how is this a demonstration of their expertise? Sharing knowledge is important. So if they're keeping their cards close to their chests, this creates an unhealthy 'us and them' dynamic.
Haphazard approach. Don't be afraid to ask questions to find out more about the way the digital agency works. Do they come across as methodical and thorough—or disorganised? The processes they use to ensure everything is done each month and vital elements don't get missed can make all the difference.
Find out who would be working on your account, your day-to-day contact, how results are reported and how often. Do they answer with clarity or confusion? Ask for a sample report—it shouldn't be perplexing or bogged down in jargon.
Don't seem to be up-to-date with their knowledge and methods. If your providers are not knowledgeable about all aspects of online marketing – from web design to SEO – then applying these processes may do more harm than good. Online marketing is a 'moving feast' and anyone providing such services must continually evolve their skillset to keep up with the changes. So again, ask questions.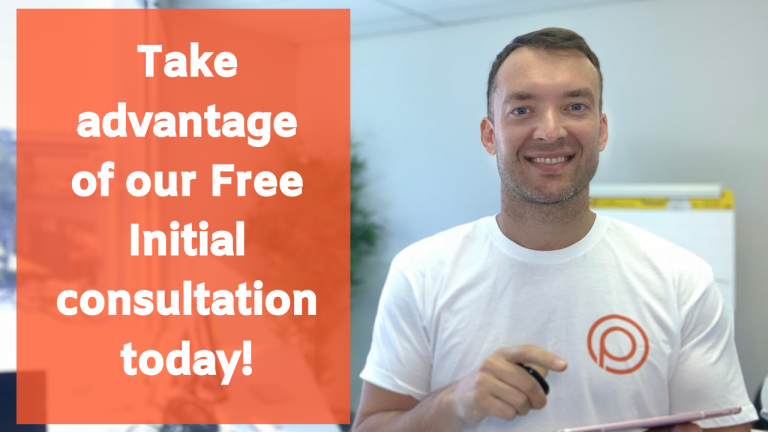 7 things to look for in a great Digital Agency
Fundamentally, online marketing does work. A great digital agency can make your business really take off and give you one less important thing to worry about.
But it's important you are guided through the process correctly so you have realistic expectations about how and when this will occur, and just what is involved.
To help you engage a great, trustworthy agency which will deliver marketing success, look for these:
Bottom line – the most important numbers are not the number of clicks, but rather, the number of leads and conversions. The focus of your digital agency should be on improving the bottom line of your business.
A great digital agency will bypass 'popularity contests' and focus instead on the end goals. The questions are: how many monthly leads do you require? How many sales per month do you need to make? Every strategy should begin with the end goal in mind.
Education – You come to a digital agency because online marketing is not your main area of expertise or you simply don't have the time to do it yourself. The people at your agency should be confident enough to run you through the process in everyday, jargon-free language that is easy to understand.
There is no advantage to keeping you in the dark or not being honest with you about what can and cannot be done within specific timeframes.
By giving you an understanding of the process and laying out a strategy for your online marketing success, you will know what the agency is doing so that your expectations will be met.
Planning – The agency must have clear processes in place so they keep up with all that needs to be done and spend the time it takes to do it properly.
Good processes and excellent work ethics which ensure you get what you pay for. It should be made clear how they operate, and how the team works together with you.
Communications – Clear, honest communication is key to a successful working relationship. You can get a sense of this right from the beginning. People should be good listeners.
They should make good use of your time, giving you value and insights. And importantly, they should go past the hype and give you realistic expectations about the timeline for online marketing success.
They should also be easily contactable, especially when you need them the most.
Results & Proof– The digital agency should be experienced in implementing the digital services you need. They should provide you with sound examples and talk you through the sorts of things they did for businesses similar to yours.
What quantifiable results did they achieve? Look through testimonials from their existing customers.
Changes– online marketing techniques alter over time. E.g. SEO techniques change according to changes made by search engine algorithms, especially that of Google.
The people at your agency should have their fingers on the pulse of what these changes are and have access to the right tools to help give your website and online marketing the edge over your competitors.
Reporting– The agency should be accountable for all the work they do, setting out what has been done and the results in a monthly report. The writing should be clear and jargon-free. And if you do require any clarification, this should be freely available. Sample reports should be provided on request so you can see what they will look like.
Once you are comfortable with the digital agency you have engaged, you can focus on the day-to-day running of your business knowing your online marketing is in safe hands.
Online Prospects: What our Digital Agency offers
No matter what aspect of online marketing you need help with, Online Prospects has proven success to help you.
Driven by a desire to see your business thrive, we work methodically with you to examine the bottom-line results you are after and work backwards from there.
We take all the above-mentioned markers of what great Digital Agency and make this who we are.
At the core, we work in partnership with you and explain our strategy, the process and things you need to know in easy-to-understand, everyday terms.
What's more, you will never need to chase us to get in touch. We are available and transparent about our process, our reporting and our prices.
Having provided our services to businesses around Australia since 2010, we have the technical skills to guide and grow your online presence and provide excellent ROI results.
You deserve our very best efforts, our time and our skills to make your business grow through online marketing. This is why we have many long-term customers enjoying the success of their thriving businesses.
Web Design– Design is fundamental to your online presence. Whether you have an existing website which needs to be upgraded, or would like to put together a brand-new website, we can help. We create a choice of web designs based on the brief we agreed on. Our websites are easy for customers to navigate, are responsive across a range of devices including mobile phones, and look appealing and modern. They are also structured in a way that is SEO-friendly.
SEO (Search Engine Optimisation)– There is a lot of confusion about what SEO really is. But essentially, it is an umbrella term for lots of subtle but significant ways in which a website's organic rankings can be improved on search engines. High rankings translate to being more easily found on organic searches by website users-that is, your potential customers. If you would like to do an SEO campaign, this can build up your rankings for organic search results pages (SERPS), and such valuable traffic is not payable per click by you.
SEM (Search Engine Marketing)– This is the paid advertising aspect of online marketing. While building up organic rankings for your website through SEO is an important goal, there are also good reasons to set up a paid campaign, possibly in tandem. We also optimize Google Ads.
Did you know?– Brand-new websites take at least six months for Google to rank them. So to get yourself immediately out there, a pay-per-click (PPC) campaign such as Google Ads is important to establish first.
EDMs (Electronic Direct Mail) – This is an involved process which aims at converting sales and building brand loyalty. It can involve social media, PPC campaigns and remarketing advertising. Remarketing advertising follows prospects who have previously gone onto your website and creates a specifically targeted ad – based on their activity on your website. They see these ads when they visit other websites which allow advertising.-
Video e.g. YouTube– Creating videos for embedding on your website (and elsewhere) to share information and promote your business is a highly effective method of reaching and engaging your audience. Customers research your goods and services online, and having a video to refer to is a personal way to get your message across. It is a particularly powerful way to show testimonials.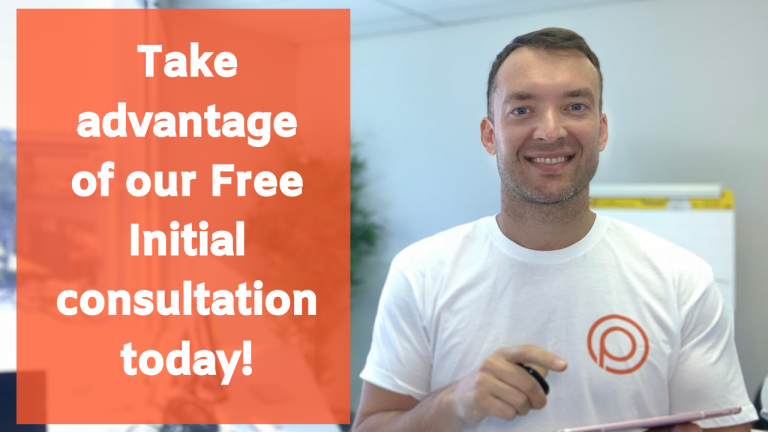 Online Prospects Digital Agency will do the right thing by you
Let's discuss how Online Prospects can assist you with your web design and online marketing needs with a free (and by that, we also mean obligation-free) initial consultation.
We will make sure you can gain real value for your specific business in a no-jargon, no-nonsense way. Ask us about our processes, our expertise, our results. We know our work is thorough and gets results, so are happy to oblige.
No matter where you are around Australia, call us on (07) 3059 4032 or request a consultation. Let's talk!