We can fix any WordPress issue FAST.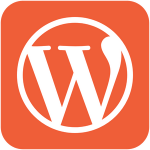 Why call us if you have problems with WordPress?
We specialise in WordPress websites design and development. If you have any issues with your existing WordPress website, we can help you fix them fast.
Our prices and turnaround speed are second to none.
Let us show you that dealing with web developers can be easy.
Common problems with WP sites:
Installing plugins: If you have any troubles installing or fixing a particular WP plugin, we can help you get it sorted.
Fix website speed: If your WordPress website loads slow, we can optimise the code to make sure it loads much faster.
Security: If you suspect any issues with your WordPress security, we can ensure your website is fully protected. We can hide the WP login page and implement many other security features.
Contact forms: Any issues with your WP contact forms? We can fix any contact form issues so you will never lose a customer enquiry.
Other issues:
If your content is misplaced, your blog is not working.

Your WP theme is not working.

We can fix it all.
Well, I hope I made it clear if you have any issues with your WordPress website, please give us a call.
What our clients are saying?
Review from Jonathan Lockley – Bestfloorsanding.com.au
I was referred to Max and his company Online Prospects by a really close friend.
Since working together we've noticed a huge increase in the number of new enquiries we receive each day. As of today, we are getting on average160 new customer leads each month compared to only 40-50 before we started working with Online Prospects. 
Review from Peter Jones – PeterJonesConveyancing.com.au
 I knew that a lot of people would want services that I provide, but nobody would know that I was here, other than the clients I dealt with before.
I needed some advice and some directions regarding online marketing. I've been very pleased with your approach and your ability to do what you do. I've been looking for help, and you provided it. I would refer you to anyone I could.
Review from Ben Coates – ExcellentPainter.com.au
We've been working with Max and the Online Prospects for the last six years now, and we've found that their service is great for our business, and I highly recommend you talk to Max. They can help your company.
I know they can and because they've helped us for so long.
TOP 8 qualities of a succesful website:
1. Informative and engaging content (professional sales copy)
2. Fast website speed (pages are loading fast)
3. Videos (using videos will highly improve your conversion rates)
4. Conversion focused design (clear headlines, call to action buttons, etc.)
5. Responsive design (works on every device)
6. Visitors tracking installed (Google tag manager and Google analytics to track website visitors)
7. Reliable content management platform (WordPress or similar platform to manage website content)
8. SSL Certificate is installed (SSL certificates provide a secure connection between visitors and website server)