SEO Brisbane – Your Business Deserves Great Online Marketing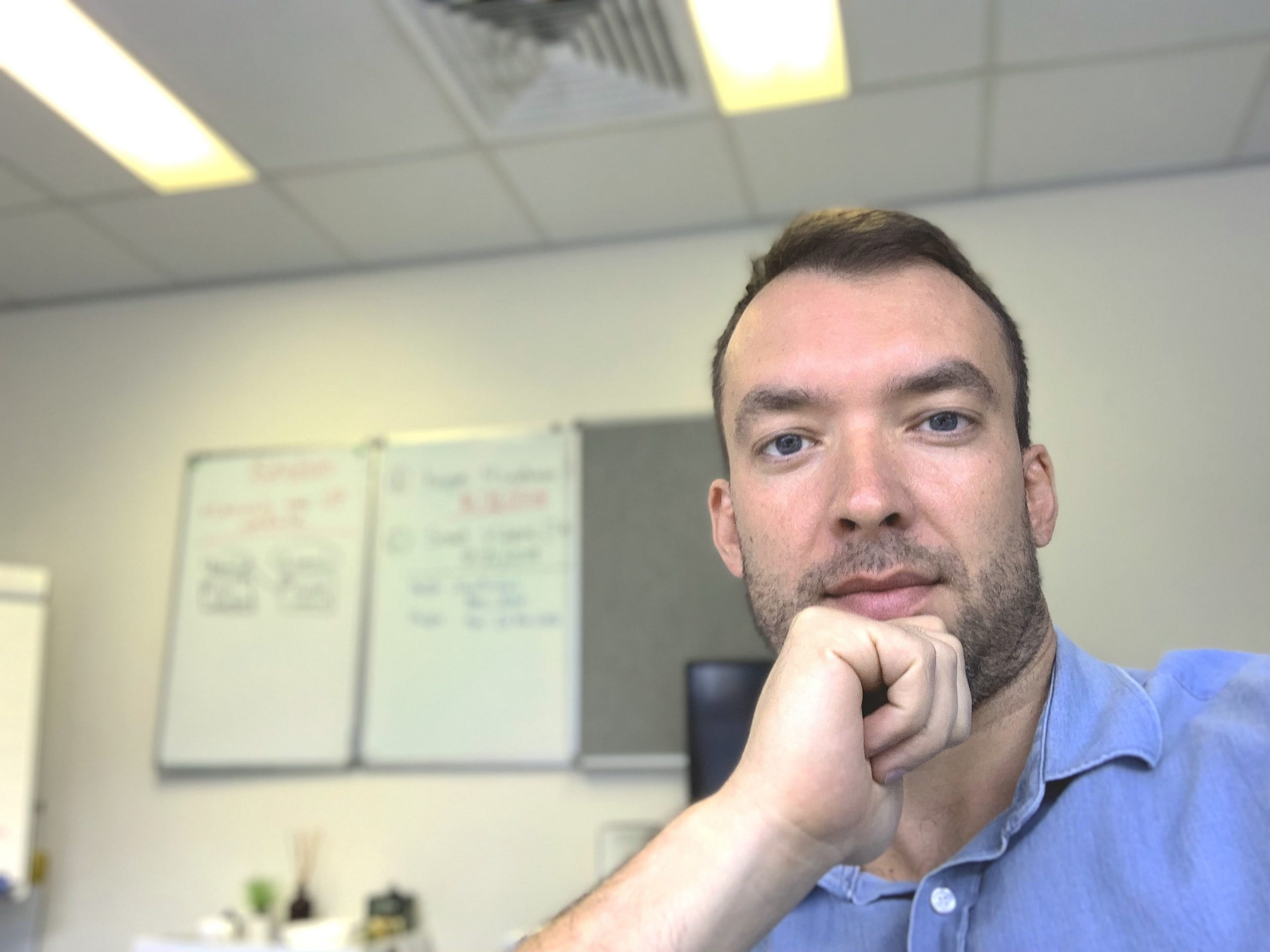 Don't make the same mistakes about SEO as I did. This article is a must-read if you are serious about your business marketing.
Little wonder so many business owners just like you keep putting search engine optimisation, known as SEO, into the too-hard basket. It's likely that not a day goes by when you don't get spammed with some ostentatious or misleading claims about SEO services: snap-of-the-fingers results at rock-bottom, next-to-nothing fees.
How can you realistically set your expectations about how quickly an SEO campaign should yield results, the amount of time and energy involved to do it all properly, and how much such a service should cost?
Above all, how can you know what would be an effective use of your time and money to gain maximum return on investment (or ROI)? The operative word here is 'effective' because ultimately, only true results count.
OR should you just try doing it all by yourself?
What's more, the very definition of SEO is murky. That's because it's really an umbrella term for a whole series of applied methodologies. And when combined, the net effect is higher rankings on search engines—such as Google… well, especially Google—which place your business high up on the search engine results pages (or SERPs) when your prospective clients look for a business like yours.
Being found at the top of search results lists—the listings which lie just below the paid ads (which are labelled as ads) are known as organic search results. And the beauty of working up to great organic rankings is that being found this way by your customers requires no pay per click from you. And organic search results have higher credibility than paid search results (or ads).
Can't Ignore Google, Can't Ignore Good SEO
No matter which way you look at it, no business can afford to ignore the power of Google, the king of all search engines. Google has, after all, a staggering 94% search engine market share in Australia. Whether your business is an online-only product or service provider, or a bricks-and-mortar operation, the road to your business is still paved with Google clicks.
Google is quite simply the way businesses get found. And it's the first important part of attracting those interested in the goods and services you offer to convert them to actual paying customers.
Crucial to getting your business easily found on Google (and Bing, and other search engines) is ensuring your website is properly optimised for search engines. After all, when you search for something online, do you scroll and scroll across many pages to find what you are looking for, or, like almost everyone, do you look at the first page of search results which conveniently pop up and choose from those?
SEO is all about getting your business found in the first few prominent organic—that is, non-paid— search results. Because it is those businesses ranking in the top search result spaces that get the sales. Sounds straightforward? But is it?
SEO is all about getting your business found in the first few prominent organic—that is, non-paid— search results. Because it is those businesses ranking in the top search result spaces that get the sales. Sounds straightforward? But is it?
What does good SEO actually involve?
There are two approaches to SEO. So-called on-page and off-page, let's discuss both separately.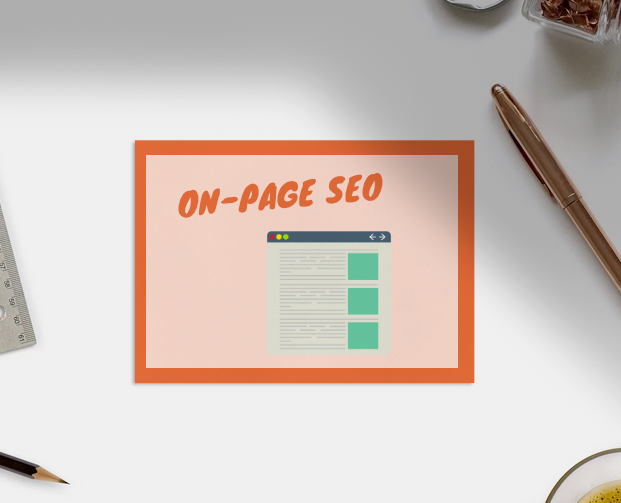 On-page SEO is all about using techniques directly within your website to help improve SERP rankings.These involve:
Quality Content: Other than letting prospective clients know of the very existence of your business, it's vital to represent it the best way possible on your website. A great looking website can only do so much for you. People look for well-written content that clearly communicates what you can do for them, setting out compelling reasons why they should choose to do business with you rather than with your competitors.
Here is your opportunity to sell your goods or services, so think of your landing pages as your online salesperson and don't skimp on professionally-written content by a native English speaker who understands the Australian audience. Bad grammar, wrong spelling and poor overall communication always reflect badly on you, even if your actual products or services are exceptional.
Content must always be original: that is, not replicated from anywhere else on the web. Search engines will penalise your site with lower rankings if plagiarised content is detected. Similarly, ensure your content differs significantly from page to page within your website, as duplicate content is also poor practice.
Don't be too scant with your content either: ideally, provide close to 500 words per page or more. On the one hand, this is so prospective customers can read up about your business. And on the other, it helps search engine algorithms detect that your site has something worthwhile to impart to people who search for a particular topic.
Relevant Keywords: Keywords are generally a set of words which web users write into search engines when looking for a website. These keywords—otherwise known as keyword phrases—should be closely researched to ensure they point to the core products or services you offer. They must also match the location(s) where you provide those goods or services.
Ensure the keywords are not too broad, or the terms may not be fully relevant. This could result in getting a spike in traffic coming to your site, but the all-important sales conversions may not occur. For instance, if your business is offering a house painting service within the Eastern suburbs of Sydney, keywords such as 'house painting' may draw plenty of web traffic, but some of it may be from Brisbane, Melbourne, Perth and elsewhere where you do not offer your service.
Once you have found the keywords relevant for your business, you then incorporate these naturally into your content, preferably within the titles and within the first few paragraphs where possible. Incorporate the keywords naturally and don't overuse them because so-called 'keyword stuffing' is a penalising search engine ranking factor.
Meta Title & Description: When someone searches for your website and it shows up on the list of search engine results pages (SERPs), you typically see a title and short description of your business. This important content should include some of your keywords and relevant description of your business:
If you don't deliberately create these, then Google and other search engines will draw out a title and description of your business from somewhere within your website. This is hit-and-miss, especially as the description may be truncated to fit the available space before the relevant information is displayed. So provide a meta title of up to 55 characters and a meta description of up to 150 characters to ensure your message doesn't get cut short in the visible part SERPs.
Website Structure: There are a number of technical aspects to putting a web page together. Yes, it is about creating a great-looking website, but the very structure—made to be as user-friendly as possible—can give you that extra boost in search engine rankings.
It must be easy not only for people to navigate and find all the information they require, but your site is also scanned and processed using automatic algorithms by the search engines. The algorithms automatically detect if your website is well laid out and if it contains a good amount of quality, original content which is likely to be beneficial to its readers—and rewarded accordingly with good rankings.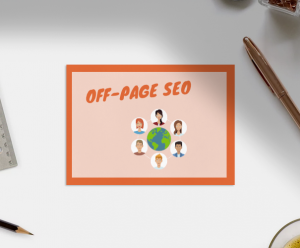 Off-Page SEO is all about creating a high-quality external network of sites which links back towards your site, helping it be found on the web. Some of these techniques include:
Social Media: This is an excellent forum for businesses to reach out directly to their customers with ongoing content, and enter into communication with them. Think of social media as a forum for an ongoing discussion.
It's an opportunity to showcase new products, services or promotions, share industry-relevant news or information, and gain feedback. For best results, social media platforms should be regularly updated with a variety of interesting content.
Quality Online Directories: List your business with a number of online directories which provide a 'backlink' pointing back to your website. It's a way of widening the popularity of your website, and an it's again an opportunity to enter into dialogue with customers who give reviews: both good and bad.
Through reviews, you come to understand what your business is doing well and where it could improve. You should respond quickly and professionally to customer reviews to maintain the good reputation of your business across the web, being an active participant in a conversation with your clients or prospective clients.
There is also the proviso that, while backlinks to online directories provide a great way of spreading the news about your business, not all online directories are equal and some are viewed as spam according to search engines, so listings with certain online directories are best avoided.
Quality Backlinks: Whenever you create quality helpful content such as blog articles, there is a chance that other websites will link back to your website. Essentially, the more high-quality websites point back to your website, the better your presence on the web. It effectively promotes your business. Here, you would approach websites or bloggers for whom information about your industry is most relevant.
When done correctly, all these SEO elements (and more) are taken into account. Skill, time and effort must be applied continuously over a period of time to get the results you need to give your small business a significant boost with client enquiries and sales conversions.
Another aspect to take into account is monitoring and managing the SEO efforts of your direct competitors, because the landscape of your competitors is ever-changing. Brand-new businesses emerge, or your existing competitors may have a sudden surge of SEO activity. Those coveted top spots for organic search results are valuable and it means SEO should be a continuous monitoring process.
There are a large number of tools: both free and paid applications which help to track how well your SEO is progressing, and the movements of your competitors.
And while all these methodologies remain relevant over time, the way SEO is approached is a moving feast to say the least. A technique may have worked extremely well for a certain period, but when search engines (OK, let's face it, we are talking mainly about Google) make changes to their ranking factors through an alteration to their algorithms, the tides turn and it's important to keep up.
In that sense, the best practice of SEO involves a continuous education and ongoing application of different methods.
Do you provide better products and services but your competitors get all the business?
The competitive marketplace can be fierce. Some of your main competitors focus on giving themselves the edge through a number of best-practice business techniques, including SEO. But they may not necessarily provide products and services as good as yours. It doesn't seem fair.
Don't miss out on growing your business and seeing it flourish by ignoring the power of SEO. Get informed and make the right choices to make it work for you.
There is always room for knowledge, improvement, and getting your online presence on track to get great results.
Still, sitting on the fence about doing something about your SEO?
As a small business owner, it's likely your foremost priority is to serve your clients: either via a good experience providing great products or an equally good experience providing a great service. That, along with managing the logistics involved in running a business. It's about making the most of the time and prioritising it well, engaging best-practice principles to give your business the best possible chance in a highly competitive environment.
According to the Australian Bureau of Statistics, between 2017-2018, the rates of new businesses entering the market within Australia is 15.8%, while 12.5% closed down. Both these rates were higher than the previous year, that is, respectively, 15.1% and 12.0%.
What this means is that competition is increasing as is the rate of businesses closing down. The first most vital step is to be known and found, and on the whole, this happens almost exclusively online. So committing to ongoing, consistent best-practice SEO activity is not just about looking popular on the web.
It's about converting prospects into paying customers, strengthening the staying power of your business, and enabling its true potential to flourish. Imagine your business not just surviving but actually thriving—from investing in best-practice SEO, from making smart decisions.
Why you might have become sceptical about SEO
Let's now go through some common experiences our clients had which they come to us to fix.
Here are the two main pitfalls they (and possibly you) have experienced leading to a sense of overall scepticism about SEO.
Pitfall # 1 – Using cheap (and nasty) SEO services
Why cheap and nasty SEO almost always ends up costing you more
As a small business owner, you are doubtless inundated by spam SEO emails promising instantaneous results, top rankings and endless profits for just a few hundred dollars. On the surface, it sounds tempting for someone with a limited budget. We get this. You might even have clicked through and engaged such services thinking you have little to lose. Or so it seems.
But here's why you need to be wary: because SEO, when done right, is incredibly effective but does take skill, effort, consistency and time which simply isn't feasible on a tiny budget.
For 'cheap and nasty' SEO, your work is most likely outsourced to someone from another country with no knowledge of the Australian market. It is extremely rare to obtain good results. Clients who have used such services are frequently frustrated and stressed with the service providers who do not understand their market and are often hard to reach. In the end, nothing of value is achieved, leading them to feel they have tried SEO, been disappointed and don't believe it works.
And meanwhile, precious time has been wasted which could have gone towards a systematic approach to improving rankings which could have translated into your online prospects turning into more and more paying customers. Effectively, the money lost was not only the 'cheap and nasty' fee but the sales you hadn't received during this time.
Chances are, you are very skilled in your particular field: you might be issuing prescription glasses, fixing burst water pipes on a Sunday, providing anti-ageing facials, selling clothing, building houses, or many other lines of expertise needing your undivided attention. SEO as a skill-set is something else altogether. But nonetheless, you may have tried to do SEO yourself.
We are not suggesting you cannot do a fine job of doing SEO on your own. Only that for it to be done with skill and consistency to gain the right results, it's likely to take up much of your valuable time. Time to learn it and apply it, and time to get knowledgeable enough to adjust the way you do it: the way search engines evaluate and rank websites is never static and nor should the way you approach your SEO.
It also means monitoring what is happening with your competition and reacting quickly to stay competitive.
It also means acquiring expertise, such as knowing a good backlink from a bad one, seeing that a backlink to a quality website will be beneficial and a backlink to a 'spammy' website containing a backlink to your website will penalise your search rankings. Do you know the difference?
Or you may have the time and energy to concentrate on your SEO at one point but then let it go.
And while there are unpaid applications such as Google Analytics which help track SEO, there are also many paid applications which are indispensable for tracking and giving insights into your SEO programme. When applied to one single business by someone doing their own SEO, this can prove expensive. Whereas agencies can split the costs of paid applications across many clients and so limit costs.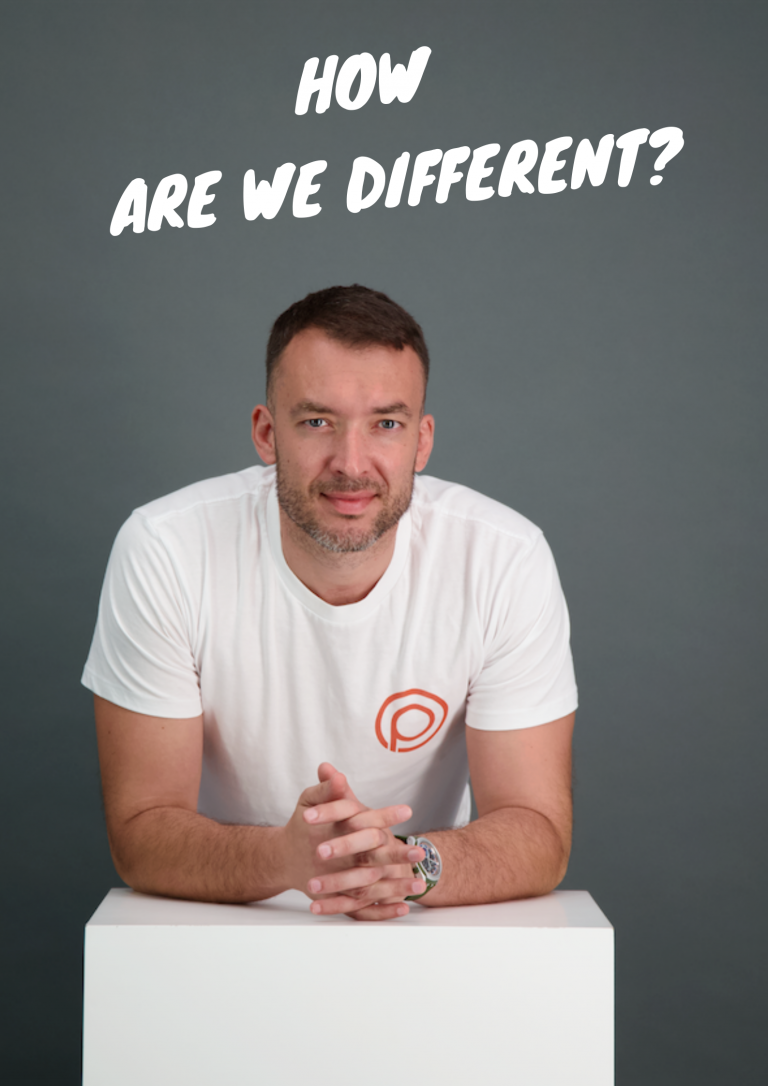 How is Online Prospects' SEO service different?
Since 2010, we have helped dozens of Australian businesses improve their bottom line through a strong online presence by implementing powerful SEO campaigns.
Often, we have had to renew people's confidence in SEO after they had negative experiences, such as with the pitfalls mentioned above. Some customers have been unaware that SEO even exists, let alone how much an SEO campaign could improve their business. OR the degree to which their competitors have been benefitting from their own SEO campaigns, taking a bigger share of the business.
We never take short-cuts to do what is required. Each month, we spend the necessary time implementing best-practice techniques and scoping out ever-better ways of giving our clients a competitive edge online.
We focus on the bottom line—Instead of popularity contests for who gets the most clicks, we focus solely on activity which increases your bottom line. We ask you questions like: how many clients do you need to be engaged per month? How many products do you need to be sold per month? We create an individual campaign which outlines exactly what needs to be done to achieve your projected goals and work from there.
We are an Australian agency—with a strong understanding of the workings of our market and the way in which Australians use the internet to find businesses such as yours. Our clients have never seen good results from cheap overseas companies who offer just about anything at any price just to get business.
We value relationships—we are easily reachable, communicative and up-front about our service to you. You will not have the frustration of trying to track us down because we believe honesty and communication are key to a successful long-term association.
We provide full transparency in reporting and metrics—For service businesses, we monitor all leads, including via email, phone and online forms and bookings. For online stores, we monitor all online sales. Every month, our reports show the number of website visitors, keyword rankings, keywords used by users to find your website, and conversions (sales or enquiries). We also analyse findings, provide clear summaries and offer our recommendations. As benchmarks, we compare our campaign results to statistics before our SEO campaign began to see how we are tracking.
We do not charge up-front fees nor ask you to sign lock-in contracts—The first payment is required after the first month's work is done, and we continue to charge on a post-paid basis. We don't lock our clients into a contract but have a verbal agreement to stick with us for at least six months. Because SEO takes time. And then it snowballs. So allow the time needed for our continual efforts to yield their powerful results.
We don't confuse you with technical jargon – while websites and SEO campaigns are what we do each and every day, we don't expect you to know our industry jargon. Our close-knit team works closely together: the SEO technician works on the technical aspect of implementing SEO, our copywriter offers expertly-written content, and a dedicated project manager communicates with you directly and proactively in easy-to-understand language.
Return on Investment—The amount of money our customers spend on our SEO services typically far outweighs the amount of new business they get in return. So in that respect, the cost of SEO is best compared to the increase in business leads and sales to accurately calculate the excellent return on investment (ROI) provided by us. Because ultimately, it's only actual proven results which count.
We bring powerful results to Brisbane businesses where they matter most. Whether you are just starting out or have been in business for some time and seek more sales conversions, we really deliver.
For one of our customers – JML Flooring – Best Floor Sanding, a flooring business in Brisbane—we have increased their monthly client enquiries by 300% by applying our methodical SEO skills to their website. Click here to watch a short video to see how we have helped JML Flooring enjoy a significant increase in leads after boosting their online presence.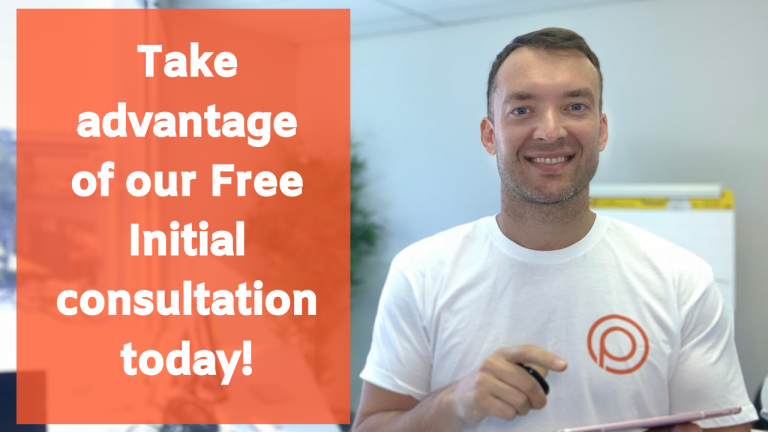 Don't know where to begin?
No matter where you are, if you would like to find out more about how our best-practice SEO service can help your business, please call our Brisbane Office, Online Prospects, on (07) 3059 4032.
Get your initial complimentary half-hour telephone consultation, where we find out more about your business and go through how we can improve your business's bottom line through a powerful online presence. Call us to today.